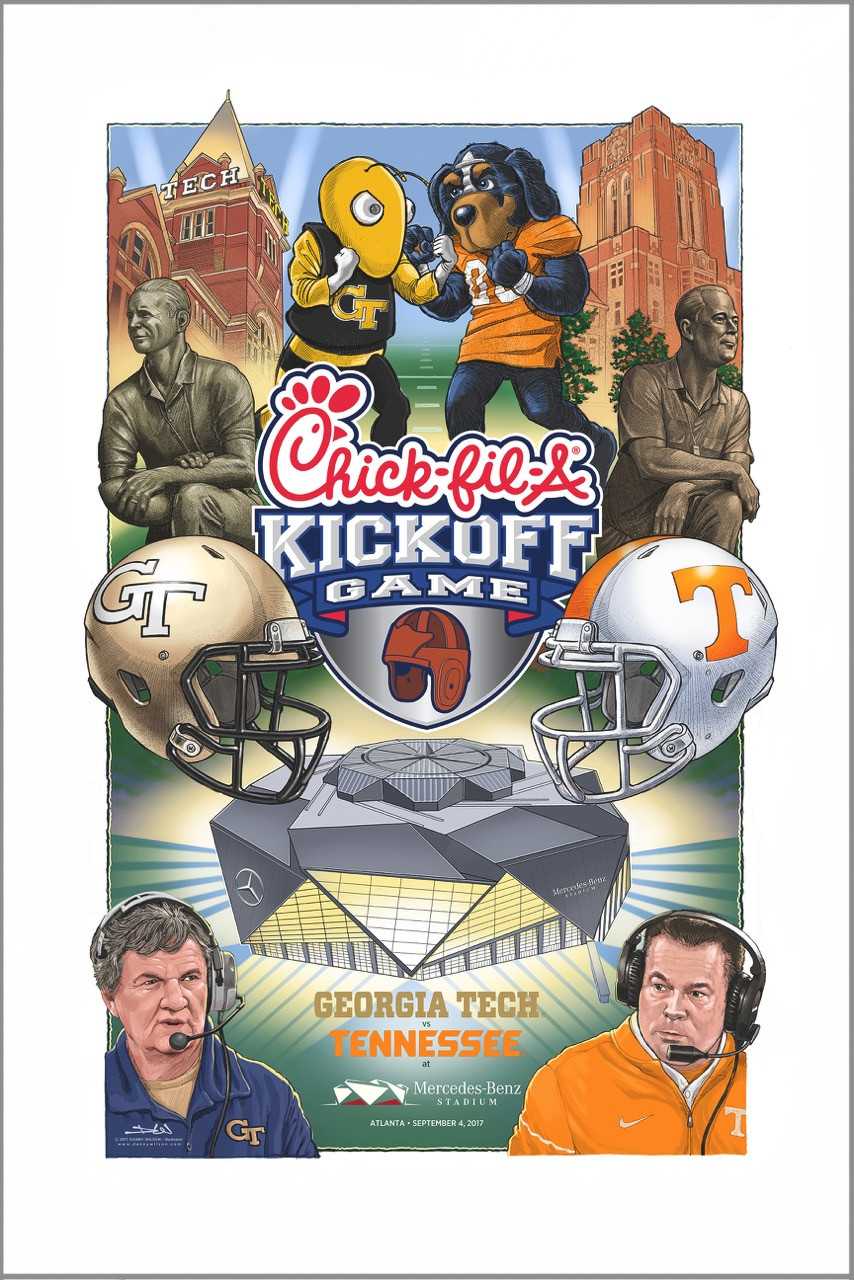 It's time we introduce you to another Tweek Artist! This month we are pleased to share a recent Q&A with Danny Wilson. Danny is a Knoxville illustrator who has worked with clients ranging from the University of Tennessee to The White House, Scripps Networks to Warner Bros, Panera to Taylor Swift…. We love printing Danny's work and getting to see what he's been working on. The talent of our Tweek Artists is truly unmatched. Enjoy reading/meeting Danny!
TI: So your career started with a BFA in Graphic Design/Illustration. What was your initial motivation as far as work was concerned? Did you have one goal in mind?
DW: My career actually started before I had a BFA. While a student at UT, I worked as an illustrator for The Knoxville Journal doing news and sports related illustrations and informational graphics. As my graduation approached, my goal was to move to a larger market and get hired by an illustration studio. At the time, in the mid-eighties, there were illustration studios in major cities that had several illustrators on staff and just cranked out the work. It was a great way to get trained and learn to produce professional level art. The day after graduation I went to Atlanta and on my second day got hired by an illustrator from New Zealand, Ian Greathead. Ian was a renowned airbrush illustrator who was in such demand he was turning down a lot of work. He decided to start a studio to be able to take on that extra work, and I was the first illustrator that he hired.
TI: What was the content of your final show and how did that shape what you did in the future at all?
DW: At that time at UTK we weren't doing the "final show" concept for BFA students. However I did have a portfolio of work that showcased what I hoped to do professionally. At one point in my schooling I made a decision that I wanted to be an illustrator rather than a graphic designer. My upper level classes reflected that choice, so I had a portfolio full of illustration that had quite a bit of diversity in style and technique. Even though I was always told that I needed to develop one style to be known for, that ability to be versatile has turned out to be very important in my career.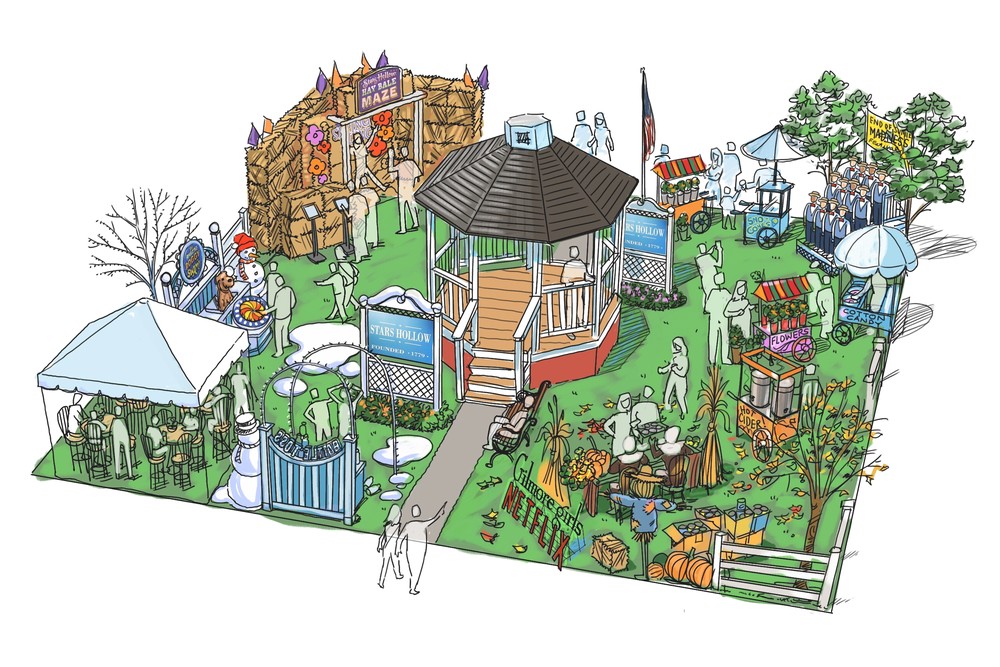 TI: From concept renderings, cartooning, logo creations…do you have a favorite? Why?
DW: I have come to really enjoy the concept renderings that I do for Event and Experiential Marketing firms. Each project is unique. They are usually quick turnaround, but they pay well. And that niche has allowed me to do work for a lot of nationally prominent companies and people like Warner Bros, Netflix, Panera, Yahoo, Taylor Swift, The White House, Zappos, etc. etc.
TI: What is more challenging for you–bringing a creative firm's vision to life based on their description or the physical creation of a piece?
DW: I would think the bigger challenge is the first part, making sure I understand what the client is asking for. Each client has a different way of describing what they want, but over time I have learned how to interpret their descriptions and what questions to ask. After I have an understanding of the project, the creation of the image is the part that comes more natural to me. I will usually do a sketch and send to the client for approval, to make sure I understood their requests, before starting on the final color art.
TI: Is there one thing you started doing early on in your business that set you up for success? One small daily practice that makes everything fall into place?
DW: A couple of things come to mind that I always tell students and young entrepreneurs. One is to treat being a freelancer like a job. Get up. Get dressed. Even though flexibility of your schedule is a nice perk of freelancing, try to keep somewhat regular hours when possible. The second thing is some pretty obvious financial advice to help even out the feast or famine nature of freelancing. Set up a business checking account separate from your personal account. When you receive payment, deposit it in your business account, set aside 20% for taxes and then write yourself a regular paycheck into your personal account. That way you don't end up blowing through the money when you had a good month and then have nothing when you have a bad month. And be aware, you will have good and bad months for your entire career.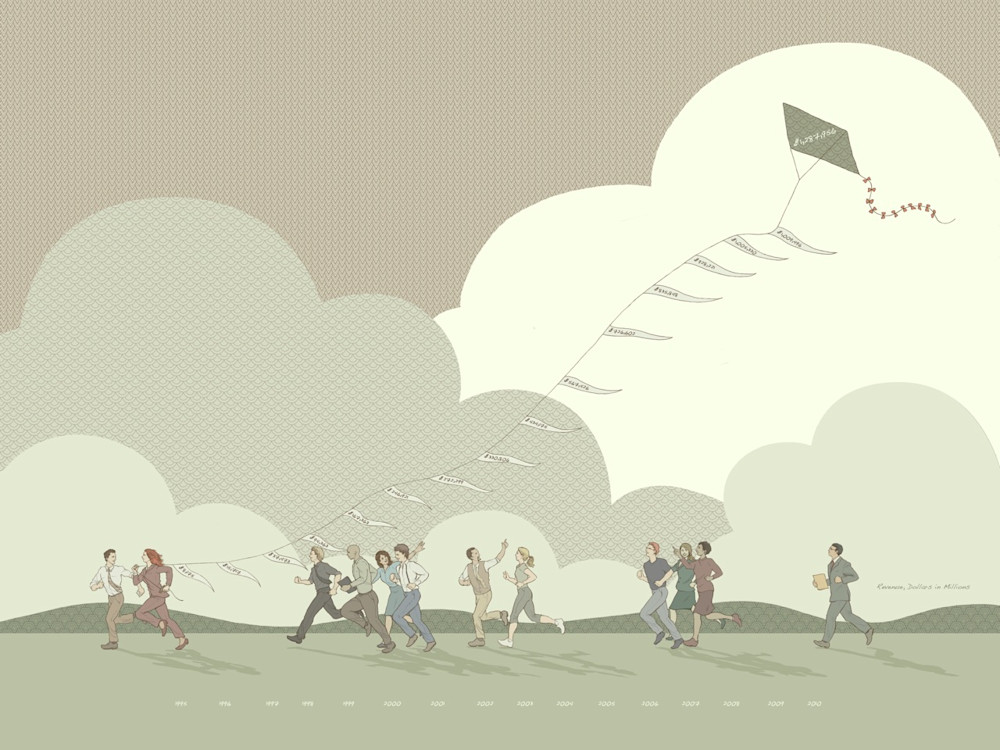 TI: Was there one project early on that shaped your business? Maybe a type of illustration you didn't expect to do?
DW: I'm sorry to go back to the concept renderings, but that really has been the biggest surprise of my career. In the early nineties I got a call from Michael Miller at Whittle Communications. He asked if I would do a project that he had been given that he didn't feel like he could do. It was a concept rendering for the new Whittle Events Group to be used in a presentation to Coca Cola for the Coca Cola Road Trip. Not really understanding what the Events Group did, I thought it was a one time project, but when I delivered it to him (a 24"x 36" marker rendering, mounted on foam core), a young Brad Wirz, who had just joined the sales division of the Events Group, saw it and said to me, "Hey, how much is one of those?" We talked for a few minutes and later that day he called me with another concept rendering project. And I've been doing them, and specializing in them, now for about 25 years. So I owe a lot to Michael and Brad for that part of my career. It's a niche that I didn't even know existed prior to that and one that I now get work for from all around the U.S.
TI: Do you have a favorite project as of late? Why?
DW: I recently was asked to create the official art for The 2017 Chick-fil-A Kickoff Games in Atlanta, which open the College Football season each year. I enjoy doing College Football related images and this project, which I got because of the poster I created and sold in 2016 for The Battle at Bristol football game has been a fun challenge. Its getting a lot of exposure on a national scale and it's led to some important relationships in the college football world for me.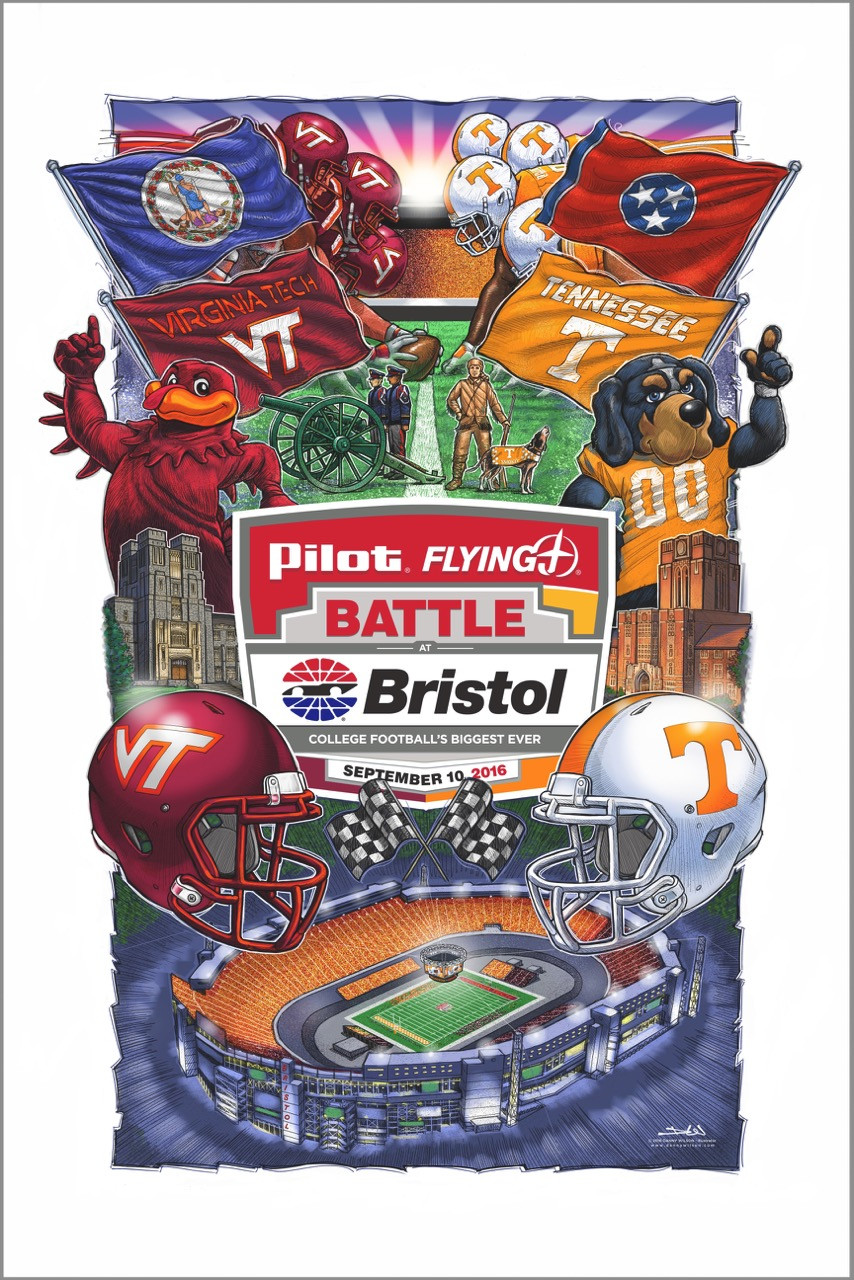 TI: What project brought you the most public recognition do you think?
DW: The Battle at Bristol poster last year, that I just mentioned, led to five or six TV and radio interviews, and several newspaper articles, so that might be it. In years past though I've had some pretty visible projects. I designed the court graphics for The Summitt, UT's basketball court. I did the growling Smokey logo that you see on shirts and bumpers. And I did the old starburst Power T design that used to be on the back of the jumbotron at Neyland Stadium. Another highly visible project that has been around for a while is a large mural at the Hoover Dam Visitors Center. Also, the graphic on the front of the Kraken supercomputer at ORNL. Those are some of the more visible projects I have done.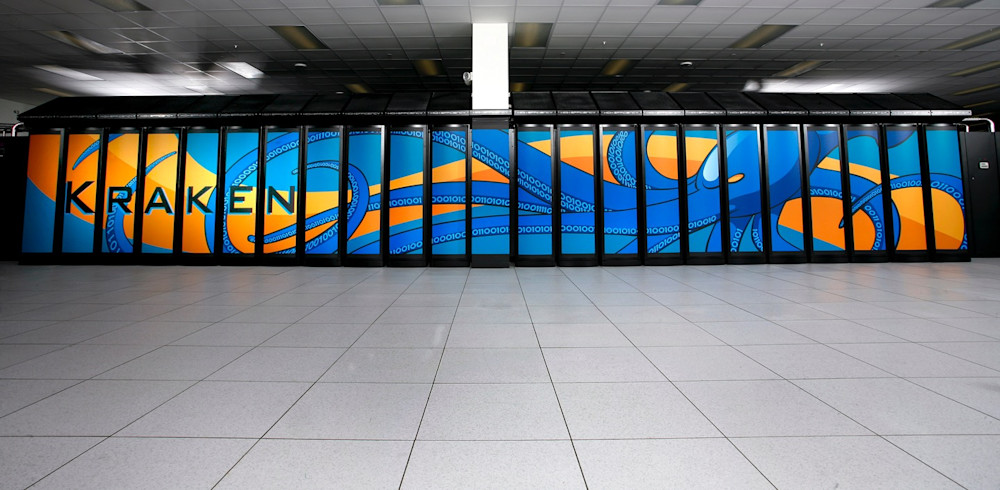 TI: What project brought you the recognition in the art world do you think?
DW: I'm not really sure how to answer this. I'm not really recognized in the art world in any kind of tangible way. I don't enter award shows or anything like that. I'm a relatively obscure illustrator that has happily been able to make a living at it for over 30 years.
TI: What brought you to Tweek?
DW: Even though I think I may have interacted with them earlier, I was really made aware of Tweek when I was working on a project with Paul Seylar, Creative Director at Scripps Networks. We teamed up to create a pretty unique infographic, that doubled as a framable piece of art. Tweek was working with Paul on the gicleé prints. Later on, when I need a source of that same kind of printing I got their contact info from Paul.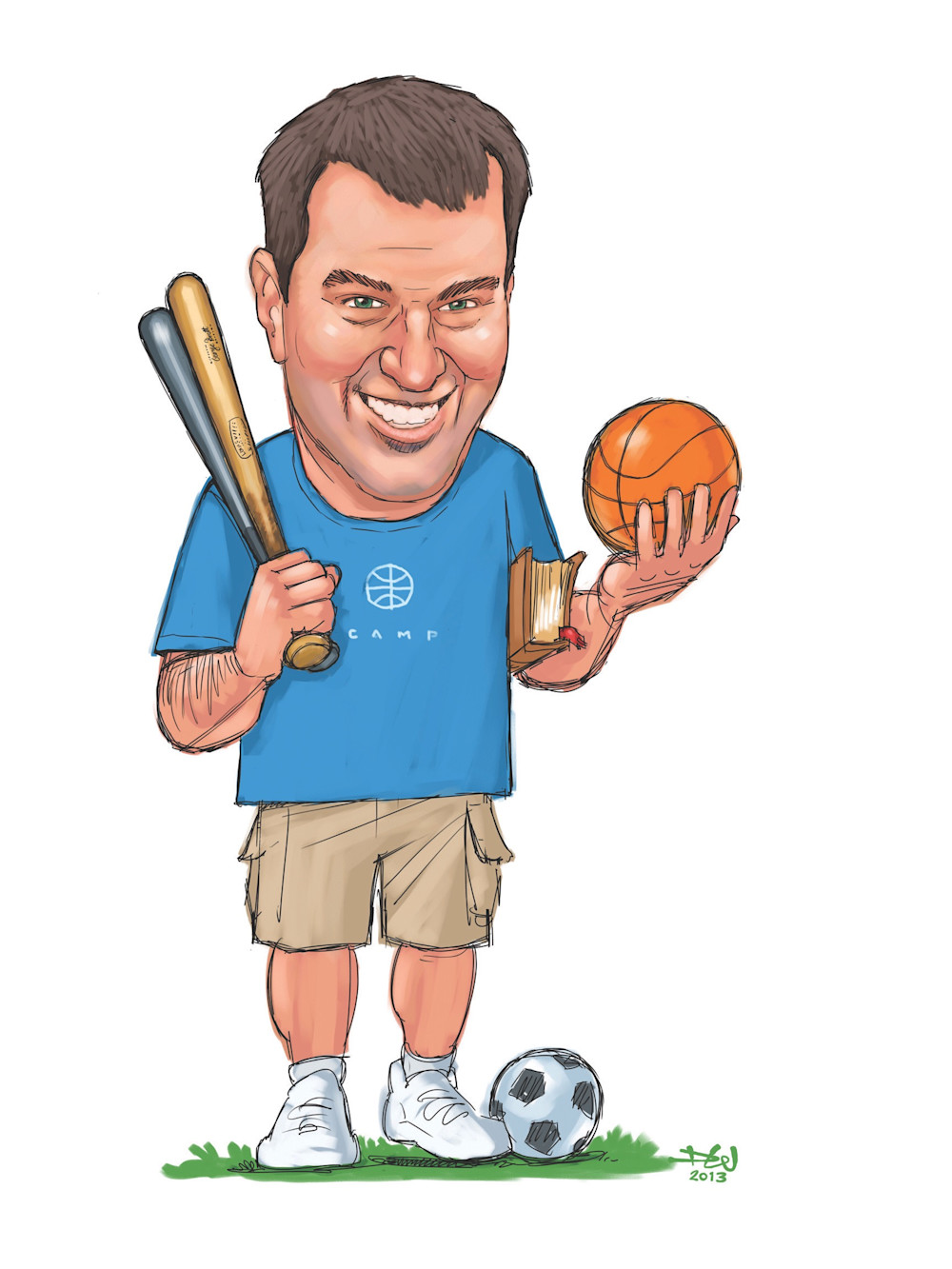 TI: How long have you worked with Tweek?
DW: That Scripps Networks project was in 2012. I think the first actual job that I sent to them personally was a print of a caricature of my friend Mike Wenger, in 2013.
TI: What keeps you coming back for each project?
DW: Quality products coupled with excellent customer service.  They really know what they are doing in both.
TI: Would you recommend Tweek to other illustrators?
DW: Absolutely! And I do!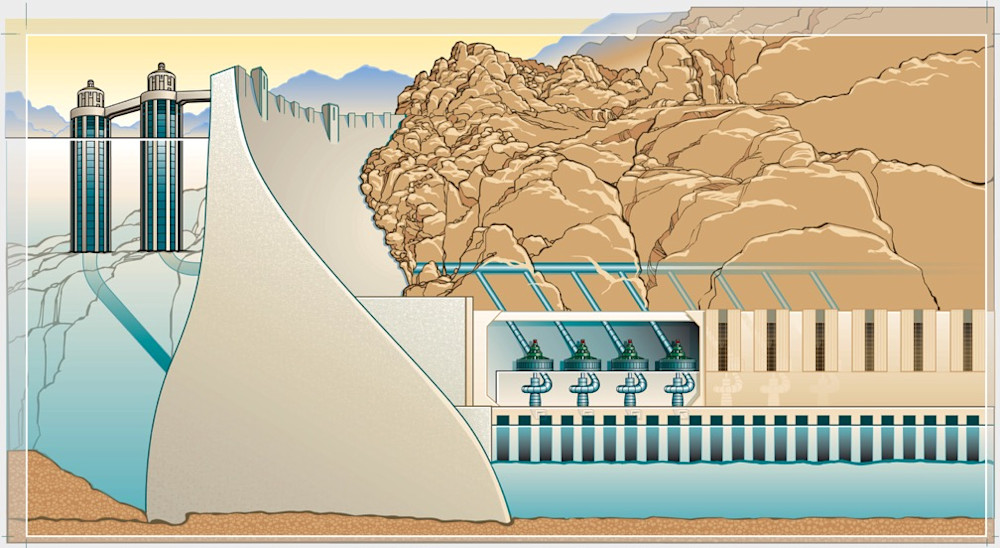 TI: Current inspiration:
DW: Since almost all of my professional work is done on a digital tablet, I have recently began doing some actual on-site sketching when we travel. The sites I have seen, plus the experience of sketching on the spot, both are very inspirational to me.
TI: Current musical obsession:
DW: The entire career of Bob Dylan.
TI: Favorite meal of the day:
DW: Breakfast is my favorite meal, but since I work from a studio in my home, I do enjoy going out to lunch every day just to keep from going crazy.
TI: Coffee or Chocolate:
DW: Not a coffee drinker so chocolate wins by default.