Choosing which paper is right for your project can be tough! We wrote this post to make it a wee bit easier for you. Read on for our favorite papers, tips and more.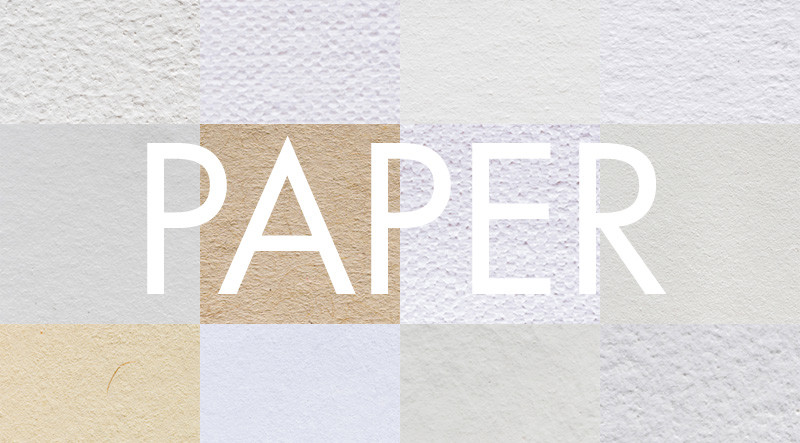 So, you've found the images you'd like to print. Now you're stuck on the window that is asking you to choose from our huge paper selection. Good luck! I hope that works out for you. Order one in every paper. It'll be fine.
Just kidding! Guess what!? We're going to share some thoughts and helpful images with you today. We're even going to tell you what our staff picks are. Of course we'd love for you to order one of everything but what we really want is for you to come back and order more! A true documentation of your work/life. Don't break the bank on your first order.
When you are placing your order1 you'll notice we have over 20 paper options. And that isn't even counting our canvas options2. Ordering prints online when you aren't familiar with paper types or brands is difficult. Hopefully, this post and our images will help you. And if after all of this you still have questions…give us a call or shoot us an email and we can get3 you a paper sample booklet4!
Ok, you're on our site looking over our paper options…they are divided into three tiers. This is based on the pricing of the paper. One way to look at making a choice is to decide your budget and then go with a paper within that tier. Now you've chosen your tier and you can look at a shorter list of paper types and descriptions. One thing you can count on with all choices is acid-free, archival5. All of them are such.
Here is where our helpful photos come in:
These images are here so you can see the true coloring and textures of the papers. You may be thinking, what in the world is that brown French Paper doing in there?! Well, let us just say, Tony printed a black and white image on that paper the other week with a floating border in a black frame…winner for sure! We strive to always think creatively and outside of that stuffy box. Does it always work? No, but sometimes it REALLY works and those times are worth it!
Sometimes the choice is easy. You're a portrait and wedding photographer and your clients want a handful of 4x6s, a couple of 5x7s and an 11×14…Premium Lustre Photo is your classic choice. Or, you need some of your own family photos printed…again, this is your choice. Maybe you're a printmaker like Diane Fox   and you choose a paper that transforms your photograph into art like German Etching. Maybe you're Britton Sharp who loves their art to have added character and dimension just like the original sketches looked and you choose LexJet Velvet. Or, maybe your photograph speaks completely for itself and you choose a very smooth paper that doesn't distract from your image like Sunset Photo Matte chosen by Clifton Barker for his Sphynx on Film.
Here are our staff picks for a little more insight:
Tony: Hahnemuhle Bamboo Fine Art
"I love the texture, so different than any other paper, especially the ones we are currently offering. The eco friendly makeup of this paper makes it an easy choice when printing black and white photography or even fine art prints of artwork. It would be so cool to brag about this at an exhibit, you would be the shining star in a room full of everyday paper users. Most of my work is contrasty black and white film photography and it presents my vision very nicely."
Emily:  Sunset photo matte
"I tend to be a paper snob, coming from a printmaking background, and most of my personal work is black and white film photography. This paper reminds me of ilfords matt6 fiber paper that's used in the darkroom. A bit soft, but I find that it lends a certain atmospheric feel to a photo."  
Kevin:
Paul Revere Textured Watercolor
"The texture of this paper is perfect for a reproduction of an original watercolor"
Alison:  Premium Lustre Photo 
"This is perfect for my photography clients. It isn't glossy and it isn't a boring matte. It's just right."
Colleen:  French Construction
"I really love the texture of the paper, and the colors that are available. High contrast black and white prints look so cool on this paper. I also really love the company. French is family owned, and also very environmentally conscious. I feel really good about using their paper."
Lynne:  German etching
"I like the German etching paper and the texture it adds to photos. It can be the perfect paper to print on if you have a great photo that is slightly out of focus as the texture disguises the error."
Whatever you are printing we have no doubt that we've got the perfect paper option for you. Don't forget that we are one phone call or email away. We would love to help you make the decision.  
As you have done, will do and will continue to do soooo often…

Have no fear…we will talk about that soon too.

Had to correct the spelling of git to the actual word, get…the southern accent comes out in our writing in ways we'd never imagine and never want to admit. You're welcome for that insight.

Sample booklets include a sample of every paper type as seen in our post. They are FREE with any printing purchase and are shipped straight to you along with your order.

What does acid free archival mean?  According to Wikipedia: Often, cotton rag paper is used for archival purposes, as it is not made from wood-based pulp. Thus, "archival

 

paper" is sometimes broken down into two categories: Conservation-grade — acid-free, buffered paper made from wood-based pulp. Archival-grade (also Museum-grade) — cotton rag paper made from cotton pulp.
I

lford calls it MATT others call it MATTE…who do we listen to?