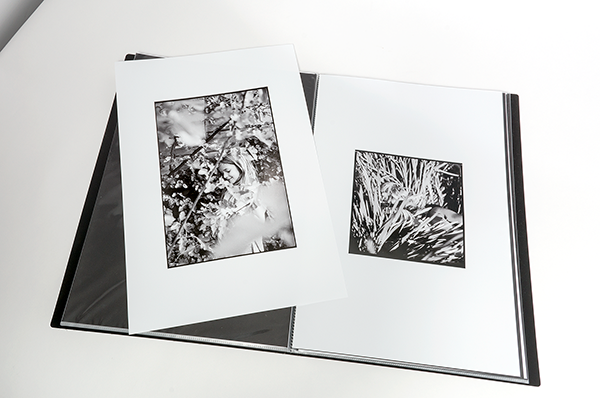 Well hello there! Glad to see ya made it back to the ole Tweek blogsphere. Ok, enough with the niceties.1 This is to all those college students out there. Or even someone looking to update their professional portfolio. For a lot of you Spring Break is over and the reality of final projects is setting in. Maybe you're starting to panic. PLEASE, please don't! Your pals at Tweek are here to help.
Having talked with a professor or two not a lot has changed since the ancient days when most of the Tweek team was finishing art degrees. Portfolios still eventually need to be printed. University-provided print rooms are still clunky. Working with print/shipping stores near campus with folks who haven't worked in the printing industry for over 15 years is soul crushing (not naming names). Scheduling a time to print on campus is always an afterthought. The printers never work right. Your prints are never color matched. The paper options are minimal. We're pulling our hair out for you!2
So, is there anything you can do to make this process easier this semester? YES!! Let us help!3 Our printers work; you don't have to figure out how to print anything; the only thing you need to schedule is when to pick your print up; we will do the color matching; crazy-awesome paper options. Printing can be easy. Promise.
Here's what you do. Visit www.tweekimaging.com (you're basically there already) and click the big red START HERE button to begin your order. Wait, before that you should probably enter your email address in the pop up window so you can take advantage of our 20% off coupon we are currently offering!!
Upload your image

Choose the paper and size that best fits your work

Choose a border size if you want one

Include a note with any special printing instructions

Choose the delivery method4 and check out

Wait 24 hours for your print to ship or be picked up*
Want more help before you click that purchase button? We've got some more thoughts…don't worry.
Pre-Press: So, you're a painter or sculptor and need your work photographed before you can even get to the point of making prints? You're in luck! Tony works with artists to reproduce work in the digital world. Or, maybe, you're an analog photographer? We can make high-resolution scans for you too. Let us know if you need photographs of your pieces. And be sure to ask about our high-volume reproduction discounts (10 pieces or more).
Paper: You probably know this but your paper option can take your print to the next level. Maybe you want something with subtle texture like German Etching or maybe you want simple and smooth like Cougar paper or maybe an acid-free, 100% post-consumer recycled French Paper (currently have three options). OR, think outside of that dumb box we get stuck in. Sure there's always tons of white paper options…and believe me, we have options.5 What about French Speckle Tone Craft?6 At 100lb cover weight this is something that can certainly stand on its own. Would that match a look you have going for a product you've designed or an identity package for a business? Yes, Tweek can even print that for ya! Our paper option prices start at $9 per square foot.
Presentation: How are you presenting your portfolio prints? There's nothing wrong with the standard binder/book!7 This is easy for you to add to and take away from. Grows with you so to speak. Emily, here at Tweek, recently finished her portfolio for her upcoming graduation and used a book.8 Emily shoots a lot of medium and large format film and we love how she positioned her images in a sea of negative space. Another option is a box similar to this. We can mat your prints to mat board or foam core so each print is easily handled and can stand on it's own if need be. If you use the box in the link you can fit about 30 mounted images (100 unmounted). The box is also made with archival paper. Once you get that dream job, thanks to your killer work and perfect prints, you can store that box and look back at it years from now. Awe, isn't that so sweet.
*Most orders (3-5 prints) can be completed within 24 hours when placed before noon on a business day. If mounting is required more time may be necessary but you will get an email from us letting you know this is the case.
---
1. Reminder: We're still southerners so we're gonna do that real sweet, welcoming chit chat every time. Every time. We can't not.
2. That will be figurative for Tony…you saw our picture last week…hair on the top of his head is a little lacking. The rest of us though…totally pulling our hair out!
3. Not even lying…Billy Swan was singing "I can help" when I wrote that. Check out the 70s Smash Hits Spotify playlist you young whippersnappers if you don't know the song.
4. Tweek Headquarters is about six miles from the UT Art & Architecture building and about 20 miles from Pellissippi State's main campus.
5. Paper options list: Ten options total plus two canvas choices. I hope you clicked this link so you can read the descriptions. We also provide sample books.
6. A Tweek favorite. That is what we use for Tweek branded materials.
7. We LOVE B&H. If you're ever in NYC just go. And buy something so you can watch it ride the conveyer belt through the store.  As seen above and on instagram (@tweekimaging)