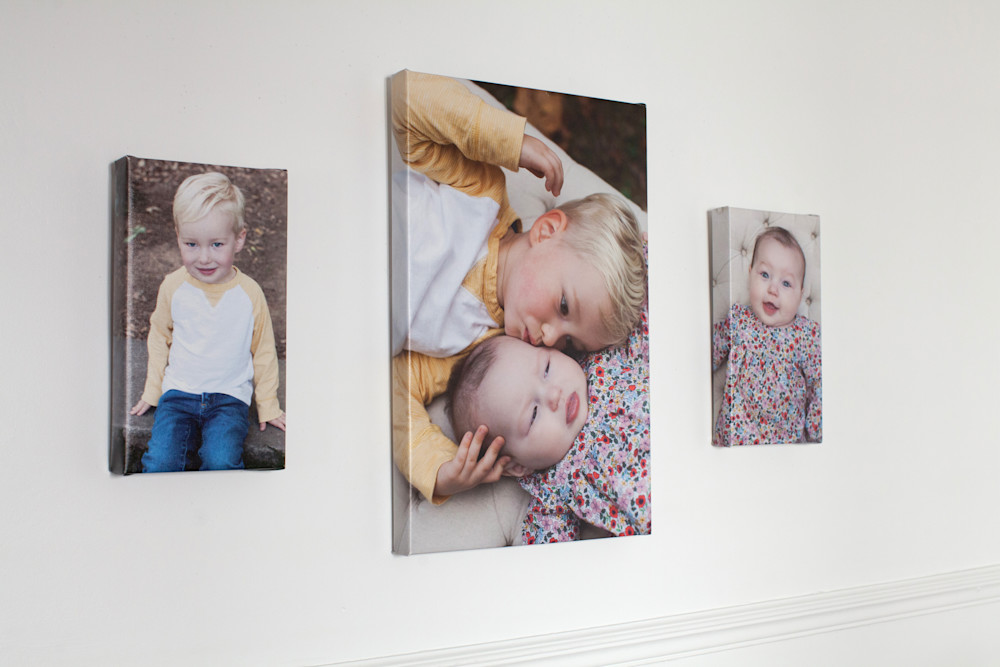 If you're up to date on your reading you'll see that we mentioned canvases in our Father's Day Gift Guide. You didn't order one then but you're still thinking on it huh? Ok, we get it. Here's some more info on these guys that may help you decide.
So you've seen canvas prints in your friends home and you wonder what the hype is about? Or, maybe you've heard no hype and are indifferent. We get that too. If you'd also remember we talked about a couple of options in our Father's Day post that were instant gifts no prep necessary…well, a canvas is one of those.
With a canvas you can choose a size that might go in any space1 or something that makes a huge statement2…. Either way, no matter what you pick these items are printed, stretched on a frame and ready to hang. There is no stress trying to figure out what kind of frame the print would look best in or where it would look good hung. When you get your canvas print it will have a hanging wire along with a hanger attached to the frame. As for the placement, if the colors in your image don't clash with your walls you're pretty much set to hang it anywhere.
Here at Tweek every canvas that leaves our shop is covered in a protective coating that helps keep fingerprints, scuffs and the atmosphere at bay. This is not something we upsell. We just do this. Why? Because we want you to be happy with your product in the long-term. Now, you're thinking, 'but I really want a matte finish.' Don't worry. You'll still have a matte finish even though we coat it. Or, maybe you prefer a glossy finish. We can do that too.
The frames we stretch our canvas around are made in house. This allows for a quicker turn-around, quality control, and, of course, customization.3 They are one and a half inches deep. This gives you a good amount of room to see the image wrapped and good visual depth once it is hung.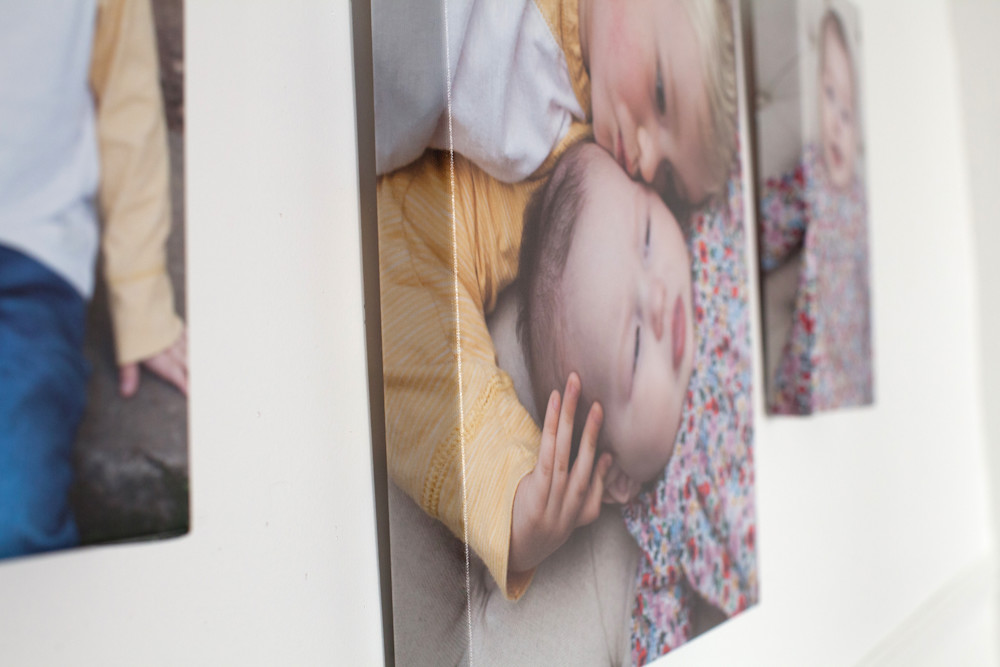 Maybe you've got a wedding photo you've been wanting to print. Or an updated family photo. Or maybe you love architectural photography…Tony says those look really nice on canvas. You can start small with an 8×8 to fill a fun little space or go real bold with a 16×20. Either way there's a perfect size for any space and we'll guarantee you won't regret your purchase.
Say an 8×8 or 8×10
Like a 16×20 or larger
We can also do custom orders…maybe you don't want your canvas stretched. We can still print it with a border if you'd like.