We recently had the opportunity to work with The Spot on Main in Jackson, Ohio on a really neat project. You're going to like this one! Read on for all the sweet details!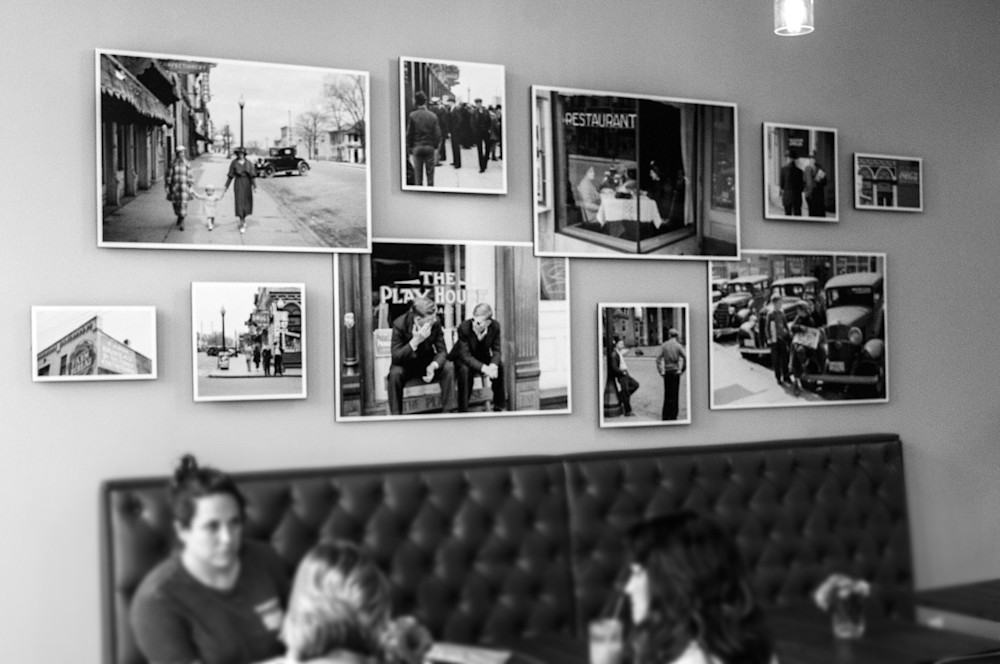 We just love making new friends, don't you?
A few months ago, we made a great new friend when we met the super talented Matt Day1. And then a few weeks back, Tony had the opportunity to go help Matt hang a show of his work in Jackson, Ohio2. (You may have tracked that adventure on our Instagram story. Tony documented the whole thing.) While he was in Jackson, he made ANOTHER new friend. I know – how lucky are we??
Turns out our newest friend – Jenny Massie – was about to open a very cool coffee house. The shop is called The Spot on Main, and it is Jackson's only coffee shop. Check them out if you're ever passing through Jackson! Well worth the visit.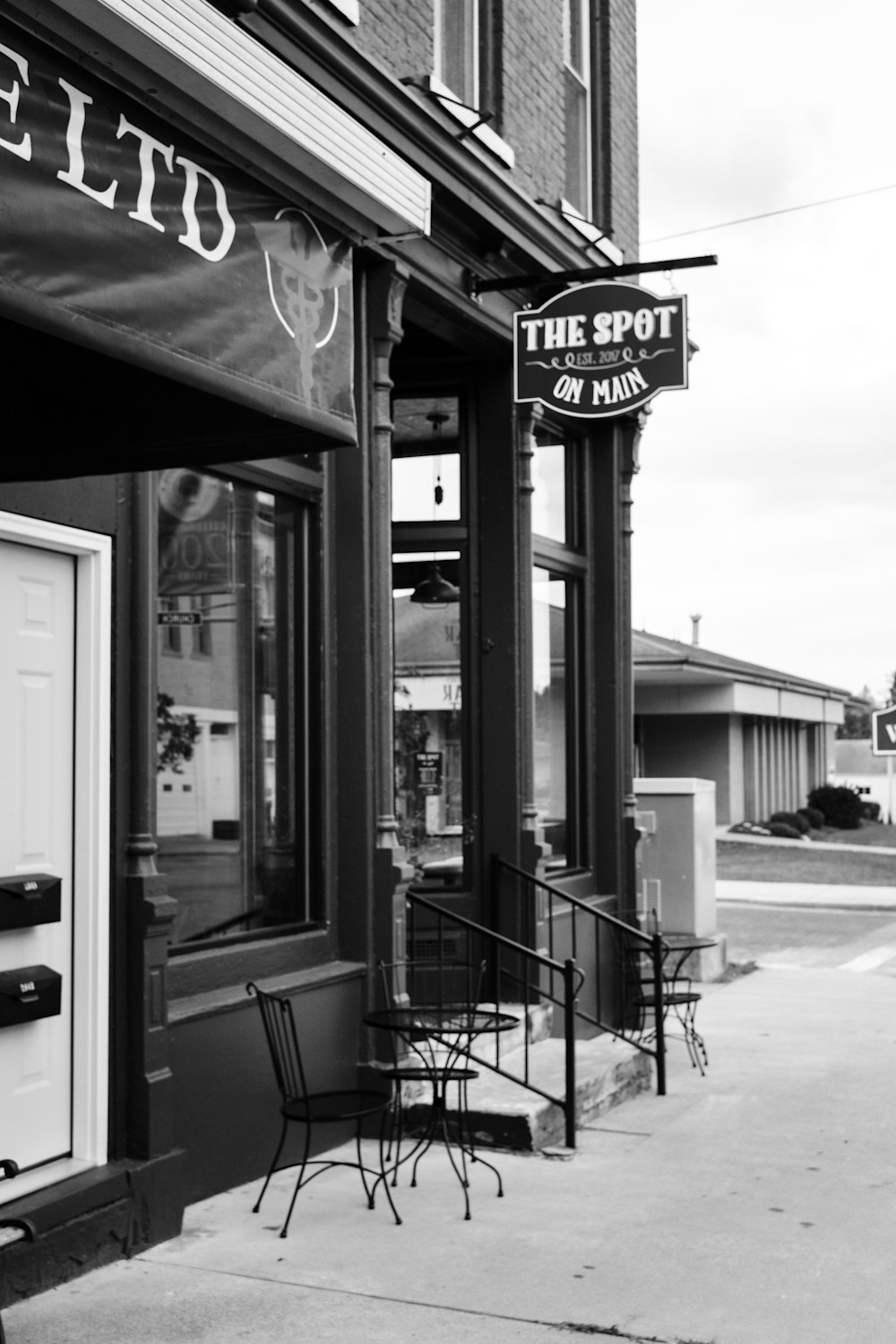 So, anyway, Jenny was about to open The Spot on Main, and she had an idea for a photo installation for a large wall in the shop. Jenny and Tony decided to work together to make her idea a reality, and what a reality it became! We are so psyched we had the chance to work on this project.
Starting with old public domain photo of Jackson Ohio from the 1930s, we planned out the layout for the installation in Photoshop. The whole group together needed to be about 11 feet wide! (P.S. These old photos of Jackson are the COOLEST.)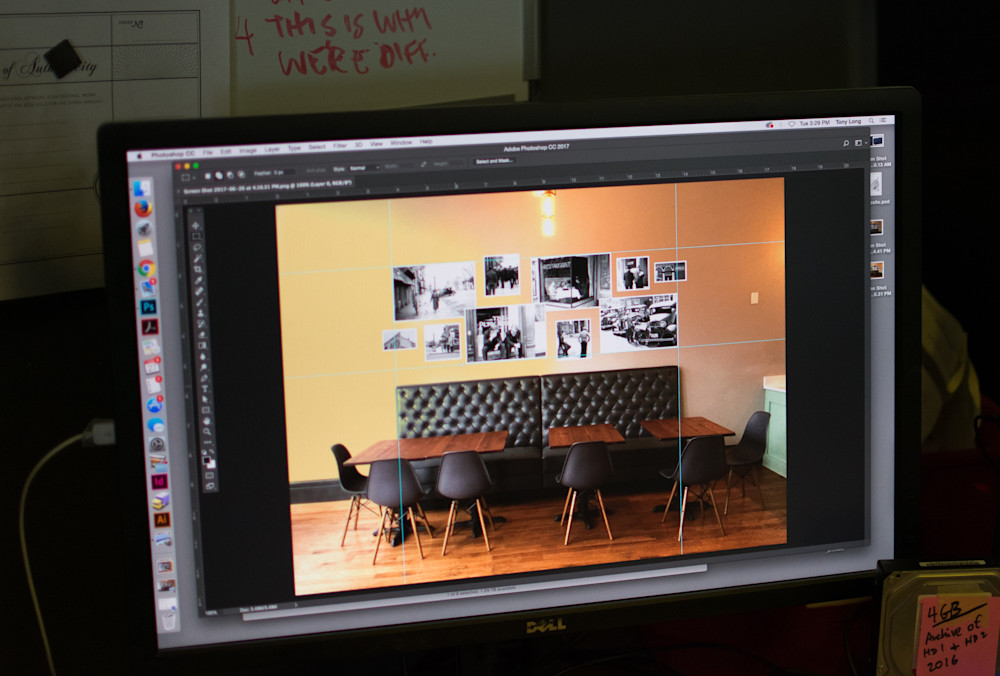 Next we brought out the big guns: we printed on matte adhesive vinyl, and added textured lamination on top. Then we applied the vinyl to ½ inch black Gatorplast3. Whew!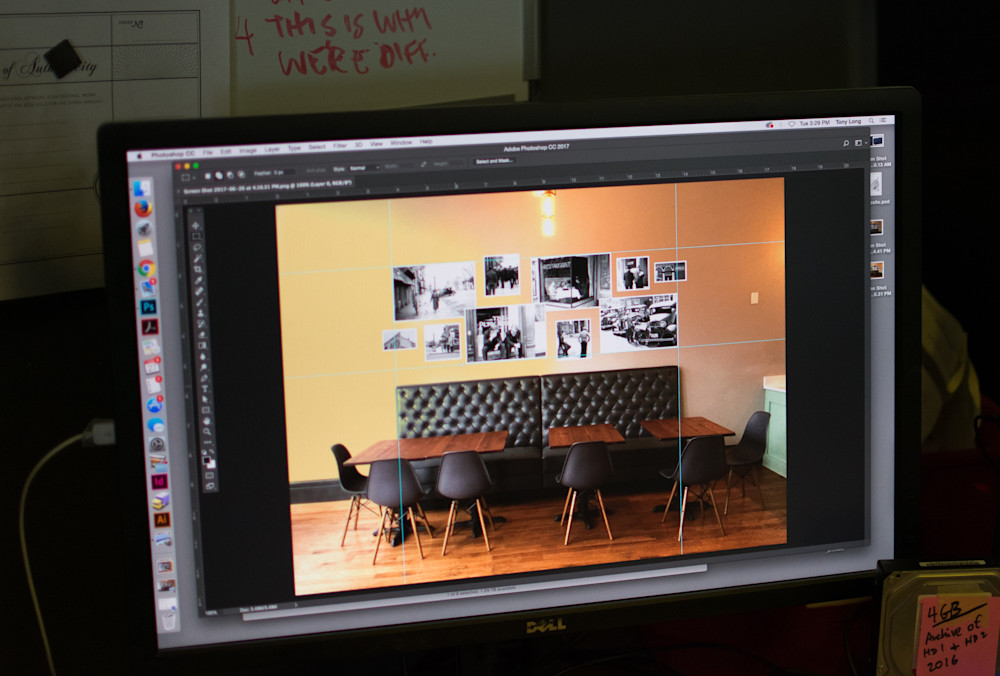 After we printed, laminated, and mounted these beauties we used additional pieces of Gatorplast and 3M adhesive to give the photos different levels of dimension from the wall. This really made the grouping feel super dynamic.
We love this project, and we are super happy to have made a new friend in the process. We are told that people come into The Spot, look at the photos, and say "Oh wow, I think that's so and so." or "That's my grandfather!" and we think that's so neat. They are really cool historic photos. The Spot on Main is located in a historic building in a really cool historic town4. Even the name "The Spot" has history – ask Jenny Massie about it when you're in town.
All in all, we are really glad to have been a part of this. Thanks Jenny – and best of the luck with your new business. We predict great success!