Looking for a unique valentine for your love? Want to give something sweet to your best friend? Need something to send to grandma? No matter what the reason – our accordion zines are a great choice for Valentine's Day!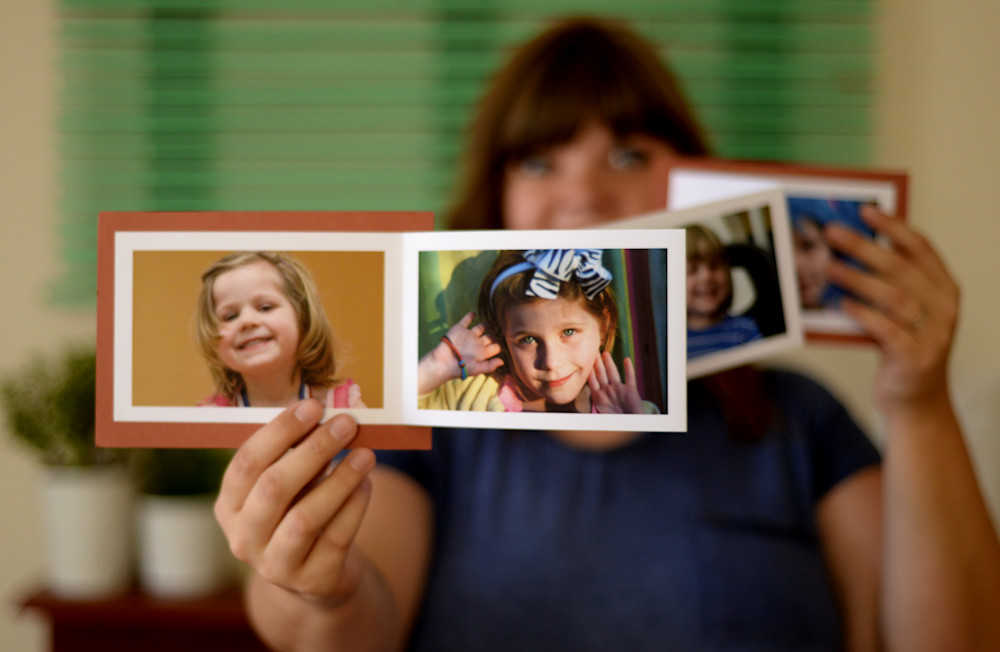 Ok – imagine this – the mail just arrived at your house. You go out to your mailbox, and collect your mail. There, in the midst of your usual bills and magazines, is a card! Yes! Everybody loves special mail. Now imagine that when you go to open said card, it unfolds into an adorable collection of photos of you and your best friend – it's an accordion zine! Best day ever, right?
Seriously, we have long believed that our accordion zines make the best cards. You can pin them to the wall, or set them on a shelf. They are so superior to your standard card – it's crazy! And since ye olde Valentine's Day (the greatest of all greeting card holidays) is right around the corner, we thought we'd highlight this product and help get your creative juices flowing. Knock it out of the park this year, and send everybody something super cool. Send accordion zines!
You know the best part of sending somebody an accordion zine? It's SO EASY! Seriously – you just upload 6 photos, choose your size, pick a cover color – and we do the rest! We'll print and ship directly to your loved one, and you'll get all the credit!
So, what are you waiting for? Make that special mail day a reality for the people you love! Click on over and order your accordion zine today!